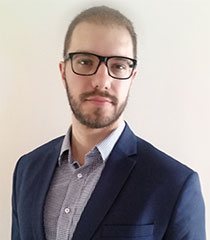 Dr Alexandru Pava
General Practitioner Registrar

Dr Alexandru Pava is a GP Registrar who graduated from Monash Medical School. He has a particular interest in preventative medicine, chronic disease management, and mental health.
Alexandru has gained broad experience across several Victorian hospitals, with particular focus on surgery and emergency medicine over the past few years. After working as a resident and locum in public hospitals, he has decided to pursue General Practice in the long term.
In addition to English, Alexandru can speak Romanian.